If you're thinking about repainting your commercial building, or even if you're not, now is the time to take action. Fall is just around the corner, which is the best time for exterior painting here in Ohio. Not to mention, crowds will be moving indoors, posting pictures on social media, possibly tagging your business, you want it to look its best.
There's a great deal of innovation happening, taking advantage of trends is a good way to get the most cutting-edge applications, coatings, paint, and colors to add value to your building or business and keep it looking up-to-date. Let's discuss the hottest trends in commercial painting this year.
Balance Of Color
We've written several blogs discussing the importance of choosing the right color for your business. The hue you choose can impact curb appeal, employee productivity, and even patient well-being.
When you see big paint brands publish their annual "colors of the year", it's about more than just marketing. These are the colors that inspire design, and in 2021 those colors are equally balanced between calming neutrals and hopeful brights as accent walls. Of course, color trends will shift based on the use of your building but look to these colors of the year for inspiration.
For example:
Benjamin Moore's Color of 2021 is a soft blue-green color called Aegean Teal
Pantone lists their colors of the year as Illuminating, a bright cheerful yellow, and Ultimate Gray, a moody soft color that beautifully complements any space looking to create a calm, cozy vibe.
While Valspar chose a variety of colors, all dusty, muted brights, from Dusty Lavender to Cherry Taupe.
Embrace Eco-Friendly
Not only are commercial paints becoming safer and healthier, but they're also helping to reduce the carbon footprint of the building itself. In 2021, this is a must.
Here are some key points to keep in mind; lighter-colored paint on exteriors can keep the interior energy-efficient by better regulating the temperature.
Interior paint has also become healthier in the past few decades. Choosing low- or no-VOC paints helps everyone within the building breathe easier, and property managers need to do everything they can these days to improve indoor air quality.
It's All About Durability
While paints have improved in recent years, not only have they become more eco-friendly, but more durable as well. Choose a paint that can stand up to weather, and is fade resistant. At Modern Painting, we'll help you identify paints and coatings that are specifically designed for this purpose.
Floor coatings for safety and ease of maintenance are experiencing their own moment, also. Warehouses are busier and more complex now, so managers are requiring slip-resistant coatings to help keep everyone safe.
Technology has produced a collection of ultra-durable, water-borne floor coatings. They offer the same extreme durability that you are used to but have less or no dangerous fumes, short drying times, and eco-friendly prep and cleanup.
Marketable Moments
Everyone, (your business included) is on social media in one way or another. Make your brand instantly recognizable online and offline with a striking exterior paint job or a brightly colored accent wall.
Have you heard of an Insta-worthy wall? If you live in Columbus, you're probably familiar with a few.
Like the Columbus Love Mural or the Cbus Color Wall located in downtown Columbus.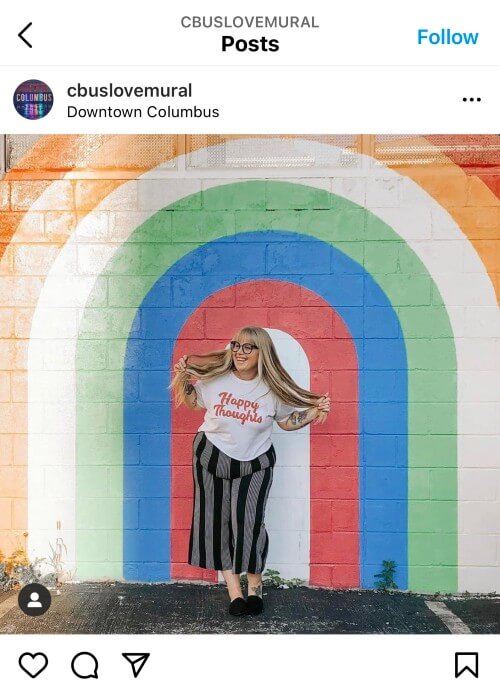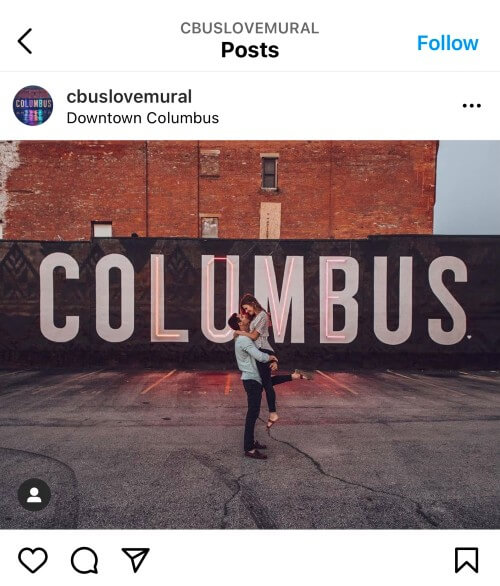 Although these are examples of exterior walls, this is also a phenomenon that's happening in the interior of businesses. It drives foot traffic into retailers and could even work to increase the value of your property.
Businesses are using paint as an extension of their brand, either with their signature colors or with walls that essentially create a digital canvas for anyone who wants to feature it in their feeds.
When you work with experienced, qualified commercial paint contractors, you'll have the advantage of getting insight into the latest trends. We have the team and experience to complete your project quickly, efficiently and on budget. Give us a call.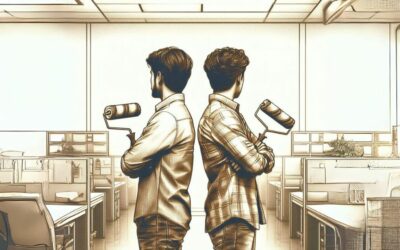 Once you've decided your business needs a fresh coat of paint, it's not as simple as choosing the...