Graffiti Removal & Anti-Graffiti Coatings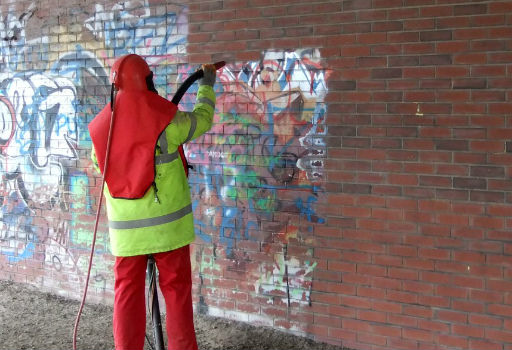 Our techs may use multiple types of media to remove the paint without damaging the substrate. We have a substantial investment in the latest technologies in graffiti removal including:
⁍    Soda (for delicate surfaces)
⁍    Sand (removes light to medium coatings from stable surface)
⁍    Shot (removes industrial coatings and heavy corrosion)
⁍    Dry Ice Blasting (no abrasive or chemical run-off)
⁍    Slurry Blasting (prevents airborne particles)
⁍    Power Washing (cold, hot or steam to remove grime and grease)
⁍    Chemical Stripping (encapsulates hazmat for removal)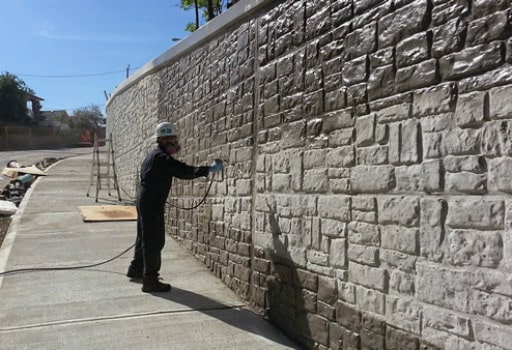 Once the surface has been cleaned, we can apply a clear, protective coating (a.k.a. "sacrificial coating"). This invisible layer penetrates and seals the surface. Future graffiti can be more easily removed.
Since 1978, we have served businesses and industry with paint removal. Our techs will identify the paint and choose the most environmentally friendly process of removing it with minimal runoff or damage to sensitive plantings.