Modern painting & coatings・columbus Oh
Commercial Building Painters
The unique needs of business clients are in our DNA. We understand that you need a high-quality paint job that can create a professional and inviting feeling for your customers. Whether you're looking to take your business in a new direction or spruce up your existing facility, repainting the interior or exterior of your commercial building is a fast way to breathe new life into your business.
Your aesthetic appearance may not necessarily represent your company's abilities, but that's potentially how your customers will interpret them. So, cracked, faded or chipping paint is not an ideal message to send to potential customers.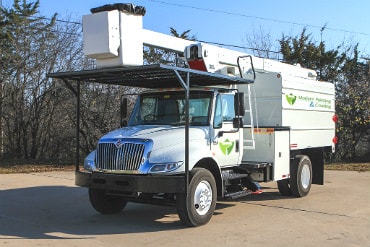 1. We work with you to find the look you want.
Our color consultants can work with you to get exactly the look and feel you want. Whether you are looking for a monochromatic office or a multi-colored retail outlet, we'll make sure that you get the aesthetic you want. Read our article on choosing the perfect paint color for your business. 
2. We use only the highest quality paints.
We know you want your business to look its best. Our commercial building painters guarantee two coats of top-quality, low VOC, and low-odor paint and primer on all jobs. The results are vibrant, durable, and long-lasting.
3. We eliminate surprise costs.
Unexpected expenses will eat away at profits. At Modern Painting, we do a full evaluation so that we can provide you with the costs upfront. As a third-generation commercial building painters, we are reliable in word and deed, and we won't deliver any unpleasant surprises.
4. We work quickly and cleanly.
No matter what kind of business you're running, you don't want painters getting in the way, making a mess, and driving away customers or irritating employees. We get that. That's why our extensive training programs guarantee you professional painters who are trained to minimize time and maximize efficiency. We instill in our employees the importance of being courteous and respectful not just to our clients, but to yours as well, and our system helps to reduce dust and mess in your business.
Bottom line: we don't let a new coat of paint get in your way. Our commercial building painting services will never slow your business down.
Top-Rated Commercial Building Painters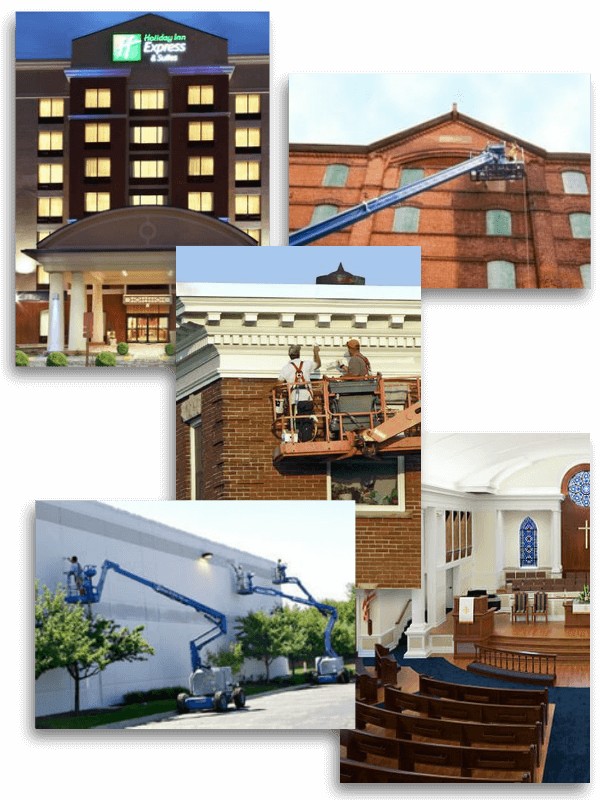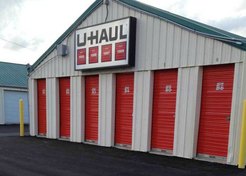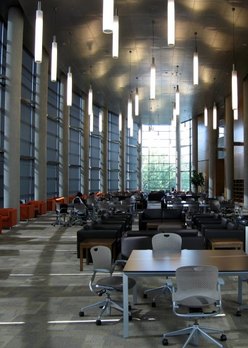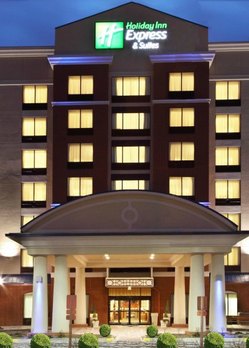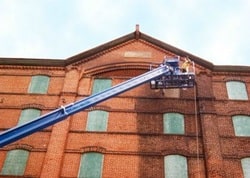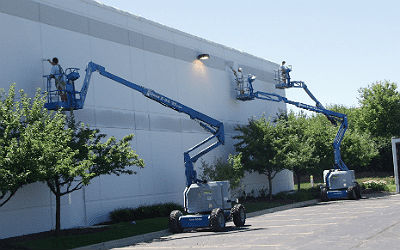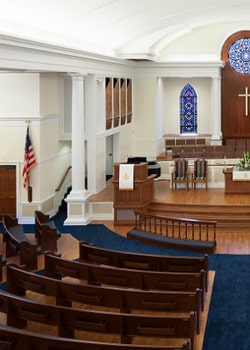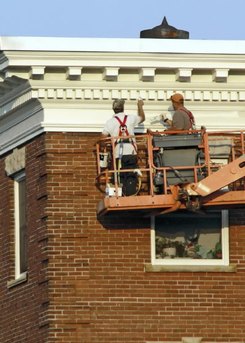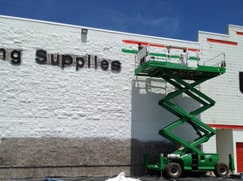 Our Commercial Painting Services
Interior Painting: Give your office space a fresh, professional look with our interior painting services. Whether you're going for a classic, modern, or unique style, we'll make your vision a reality.
Exterior Painting: Boost your building's curb appeal and protect it from the elements with our expert exterior painting services. We use high-quality paints that stand up to Columbus's weather.
Specialized Coatings: Our team is experienced in applying specialized coatings for unique commercial spaces. From protective coatings to industrial-grade finishes, we've got you covered.
Color Consultation: Not sure where to start with color choices? Our experts can provide professional guidance to help you select the perfect color scheme for your commercial building.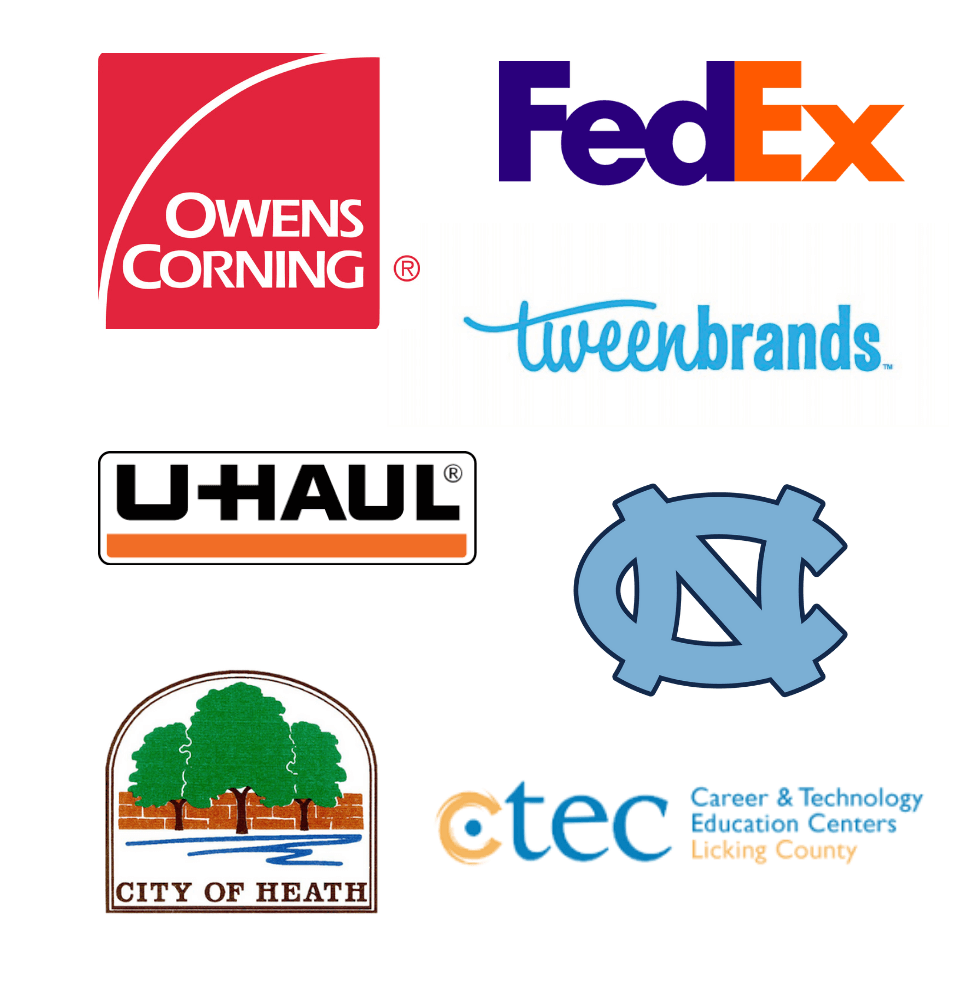 Local Commercial Building Painters serving Columbus, Newark, and Central Ohio.
Your project gets beautifully completed on time and within budget. That's the benefit of hiring third-generation painting contractors. Commercial painting is a specialty that often requires entering a facility while unoccupied, respecting strict timelines, and operating security systems.  We use our own employees, not subcontractors, which ensures quality control, top safety measures, and accountability. Our painters have been with us for an average of 15 years. So you can trust your property to our experts.
Industrial & commercial painting is all we do. We'll make your commercial property look good.
We offer unparalleled commercial painting services to the businesses that drive Columbus Ohio. We work seamlessly with other trades, within tight deadlines, and tight budgets, using low VOC and low odor paints. We have the safety record and expertise to excel in high-stress environments. The tallest fascia and high ceiling work is no problem for us.
We'll apply industrial coatings to your loading docks & equipment, non-slip finishes to the concrete floors of your warehouse, and textured epoxy on the floors for your service center. We also waterproof, remove graffiti and even power wash your sidewalks and parking areas using new low-splash, spinning nozzles.
Modern Painting: More Than Commercial Building Painters
We're more than just a commercial painting company. In addition to commercial painting, we also handle